With Our Firm, Your Needs Always Come First
Get a Free Copy of Your Police Report
Even if You Don't Retain Us!
If you're injured in a car accident in Illinois, and it was someone else's fault, reach out to us today. We can obtain your crash report and offer a free consultation.
WE ARE
Personal Injury & Workers' Compensation Attorneys
in Naperville, Illinois
Jason A. Marker
Attorney at Law
After watching his grandfather fight his entire life for property the government was trying to seize, attorney Jason Marker discovered his own love for sticking up for people in unfair situations. With honesty and integrity at the core, Jason aims to provide top-tier legal service for his clients.
Learn More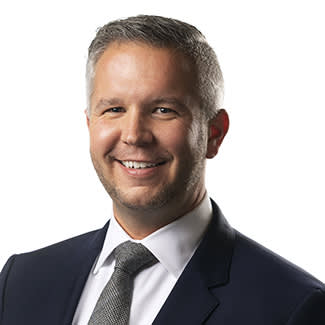 Jonathan P. Crannell
Attorney at Law
Since he was a child, attorney Jonathan P. Crannell knew he would grow up to be an attorney. Coupled with an interest in medicine and the human body, Jonathan developed a passion for helping injured victims sift through their frustration and move towards hope.
Learn More
OUR SERVICES
Practice Areas
We're Here for You,
No Matter Where You Are
We Make Home & Hospital Visits
Whether you've been injured recently and are still recovering in the hospital, or you're recovering at home and have a difficult time leaving the house — we're happy to come to wherever you are.
Conveniently Located
In Naperville
We are happy to meet with clients to discuss their cases and answer questions at our office which is conveniently located in the southern part of Naperville where parking and traffic are a breeze.
We're Happy to Drive to Neighboring Cities
We're proud to serve the people of Naperville and its surrounding areas. That includes the cities of Bolingbrook, Plainfield, Joliet, Wheaton, Darien, Woodridge, Aurora, Lisle, Romeoville, and more.
Case Results
Settled: $340,000.00
Plaintiff stepped into an uncapped drain pipe in the common area of her neighborhood, causing fractures and ultimately resulting in CRPS (Complex Regional Pain Syndrom).
Premises Liability
Settled: $450,000.00
A worker was seriously injured when a wood beam fell on his head at a construction site. His resulting neck problems prevented him from returning to his job as a carpenter.
Serious Injury
Settled: $250,000.00
Plaintiff was rear-ended and suffered lower back injuries, requiring a disc replacement surgery. The defendant's policy limits were successfully obtained, totaling $250,000 in compensation, as the direct result of countless hours of aggressive litigation to help the client find justice.
Car Accident
SETTLED: $500,000
Plaintiff was rear-ended while stopped for a red light resulting in C4-5 cervical fusion and surgery. The settlement was comprised of the full policy limits of the at-fault driver ($100,000) and the full policy limits of Plaintiff's underinsured motorist insurance ($400,000).
CAR ACCIDENT




Our Publications
Recent Blogs
April 28, 2022
Living with CRPS After a Work-Related Injury
According to a recent study, Complex Regional Pain Syndrome (CRPS) affects an estimated 200,000 patients annually in the United States. CRPS is an incapacitating condition that can adversely affect your ability to carry out your day-to-day activities or even return to work.
Read More
35+ Years of Experience
in Naperville, Illinois
Millions Recovered Each Year for our Clients
Experiencing an injury is already devastating in and of itself. Whether it's a bruise, burn, or broken bone, your entire life can seem to be flipped upside down. Matters are made even worse when the injury was caused due to the negligence of someone else.
In these circumstances, you deserve to be compensated fully and fairly. At Marker & Crannell, we help people just like you collect the financial payments they are entitled to receive. Our attorneys are passionate, experienced, and capable of representing you with gentleness and compassion.
Considering all you've been through, the last thing you need is another layer of stress to your life. Studies have proven time and time again that mental and emotional strain can cause physical suffering, as well. It goes without saying that unwarranted financial hardship can bring on extra stress that you could very well do without.
That's why your consultations are always free and you'll never have to pay anything up front. In fact, you won't be expected to pay a single penny unless we win. Our firm handles a wide range of personal injury cases, so don't hesitate to schedule a consultation.